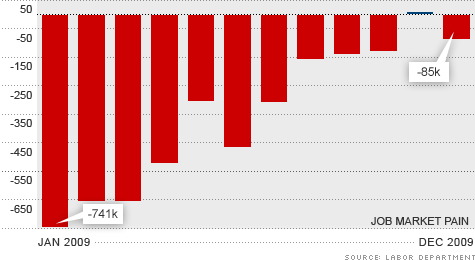 By Chris Isidore, senior writerJanuary 8, 2010: 11:31 AM ET
NEW YORK (CNNMoney.com) -- Employers once again slashed a substantial number jobs off their payrolls in December, according to adisappointing report from the government Friday. But there was a small glimmer of hope as well.
The payroll number for November was revised to a net gain of 4,000 jobs. That's the first increase in jobs in nearly two years. The government had previously indicated that 11,000 jobs were lost in November.
Click to read.